At FXStreet, we are always working to provide to our readers top quality and useful tools to help them to take the best moves on Forex Trading. Today we want to present you a new feature in our Rates and Charts section.
From now on, when a price asset changes it will appear in color green if it's going up, and in color red if it's falling.
As a Forex trader, you might wonder how you can take advantage of it. Keep reading to discover how!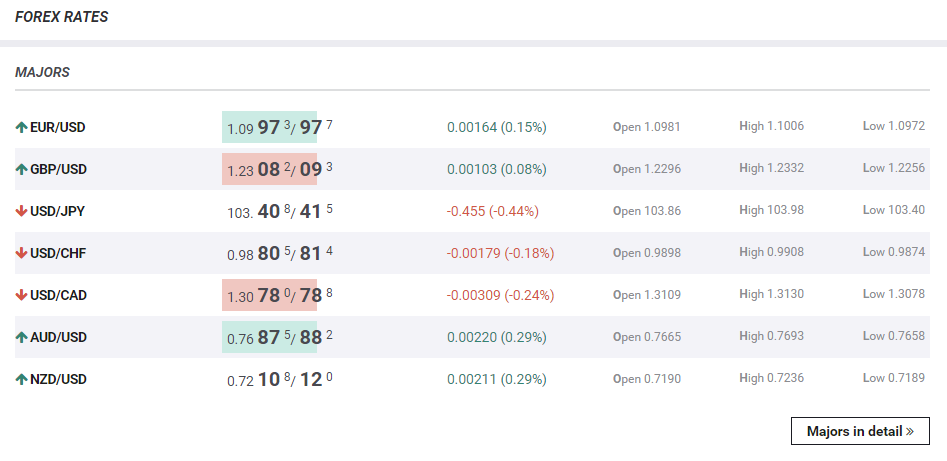 Continue reading Rates and Charts, renewed tools at FXStreet